Contents Salvaging and Cleaning
The contents team at United Packout Co. is certified by the Institute of Inspection, Cleaning & Restoration (IICRC) to expertly process, assess, clean, and deodorize any of your items that were damaged or contaminated by the loss. They follow industry best practices to restore your belongings to pre-loss condition.
We are skilled in all aspects of contents processing, including inspection, inventorying, wrapping, packing, cleaning science, deodorizing, post-cleaning evaluation, and chain of custody principles.
Detailed Documentation and Total Loss Inventory Lists
Ultrasonic Technology
Gentle Detergents and Ozone Treatments
Elimination of Biohazards
Soft Goods, Furniture, Photographs & Documents
Fine Art & Electronics Restoration
Documentation & Inventories
As we pack out your contents from your property, we meticulously document the original placement and description of each item. We provide you with a copy of this inventory and use it to reconcile the return of your belongings when you're ready. While your contents are in our care, be assured of our conscientious commitment to their safety and ultimate return to your home or business.
When items are damaged by water, biohazardous substances, smoke, or mold infestation, most insurance companies agree to provide for "like-kind and quality" replacements. We can create a Total Loss Inventory for your insurance company that includes a detailed description of the items, including their unsalvageable condition. This streamlines the insurance claims process so you'll be one step closer to getting your life back to normal.
High-Tech Contents Cleaning
We utilize ultrasonic technology to gently, yet effectively, clean contents in a way that avoids further damage. This method is preferred by insurance companies because it is a cost-effective way to salvage items that would otherwise be thrown away and need to be replaced.
Depending on the type of contamination, we also have the capability to offer ozone treatments, dry cleaning, gentle detergent washes, and other treatments. We evaluate each item to determine the appropriate cleaning method to get the job done right without causing further damage.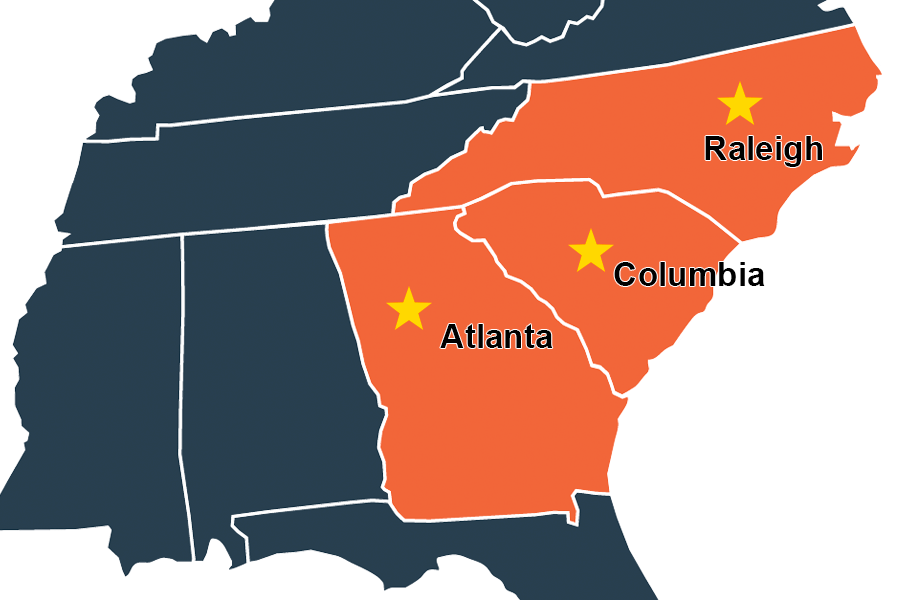 Proudly Serving South Carolina, North Carolina and Georgia
Proudly providing commercial relocation services, residential moving services, and personal property restoration to the South Eastern United States.
Columbia, SC
Charleston, SC
Greenville, SC
Rock Hill, SC
Myrtle Beach, SC
Charlotte, NC
Greenboro, NC
Asheville, NC
Raleigh, NC
Wilmington, NC
Augusta, GA
Atlanta, GA